Code for America
Sr. Product Designer
Product Designer
2015 – 2019
At Code for America, I redesigned digital public services focused on vulnerable populations. During my time there, my role encompassed everything from user research to service design to UI/UX design to web development.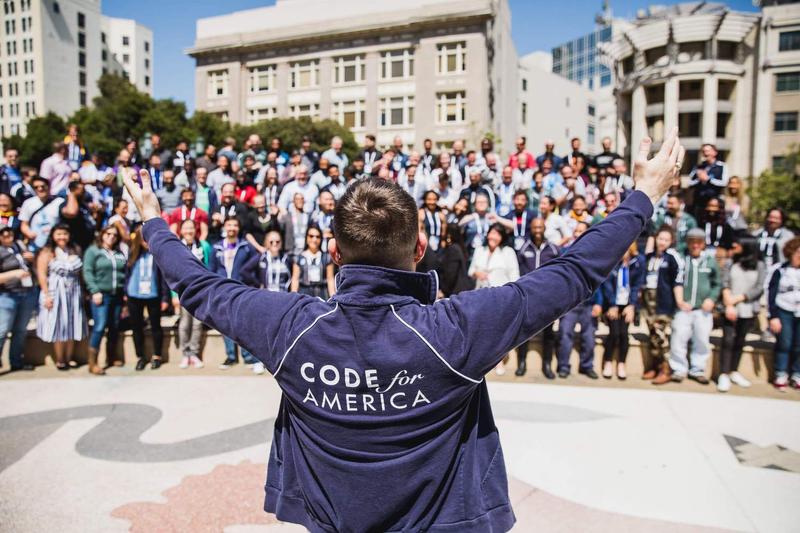 From 2015-2019, I worked as a designer at Code for America to improve digital public services for vulnerable populations. I worked on issues such as food assistance, healthcare, homelessness, accessibility, federal/state tax preparation, and access to city services.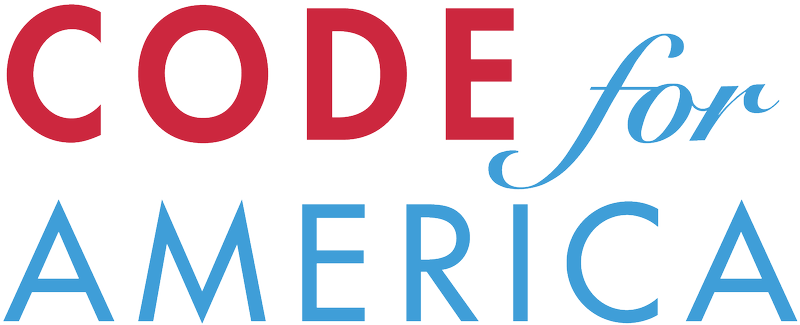 ---
Research
I partnered with other designers and research to conduct user research studies to improve access for students, people experiencing homelessness, people with disabilities, non-english speaking communities, and community-based organizations. Many of these efforts involved collaboration with government and community partners to launch broader initiatives.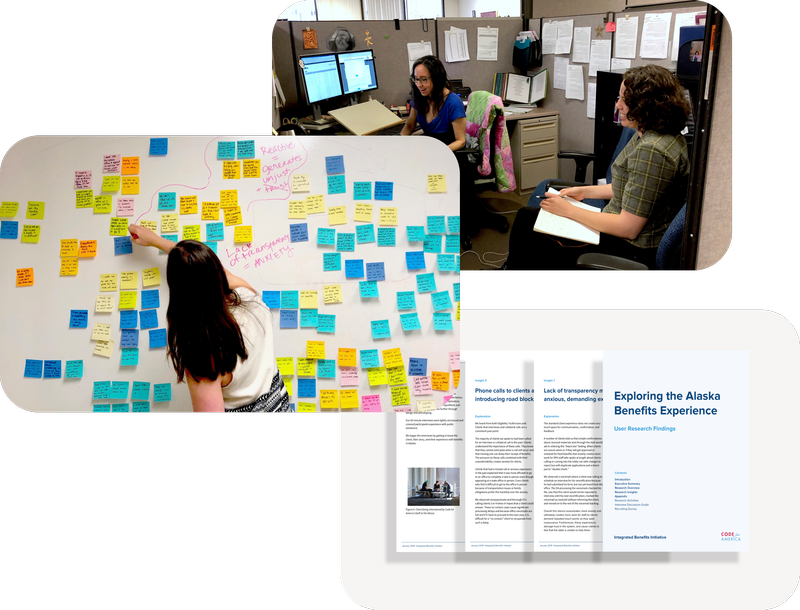 ---
Service Design
Using qualitative and quantitative research, I put together journey maps, service blueprints, and pain point diagrams for the services we worked on. In addition to our web services, I helped to create and design other touch points such as government lobby material, back-end interfaces, postcard mailers, paper forms, and text message / email notifications.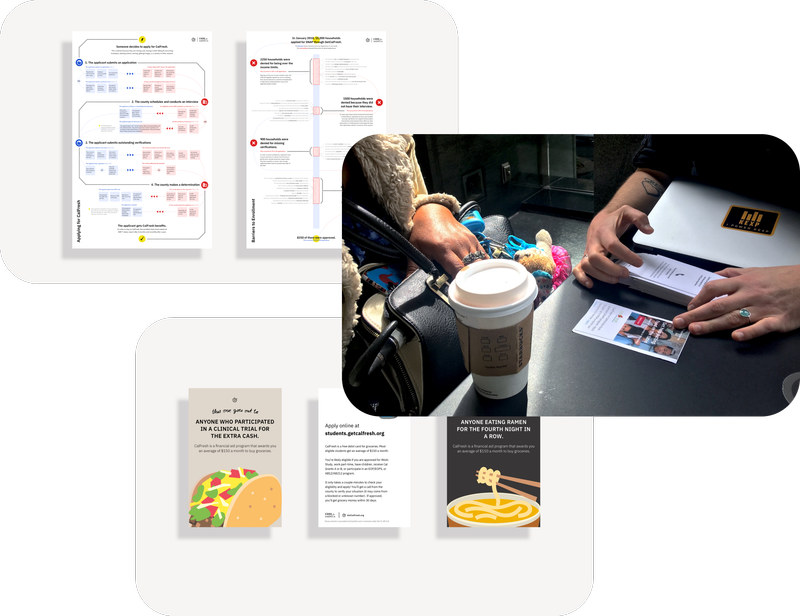 ---
Digital Product Design
As a designer, I led UX/UI design, copywriting, frontend development for projects I worked on. I also led efforts to create Code for America's accessibility-forward design system.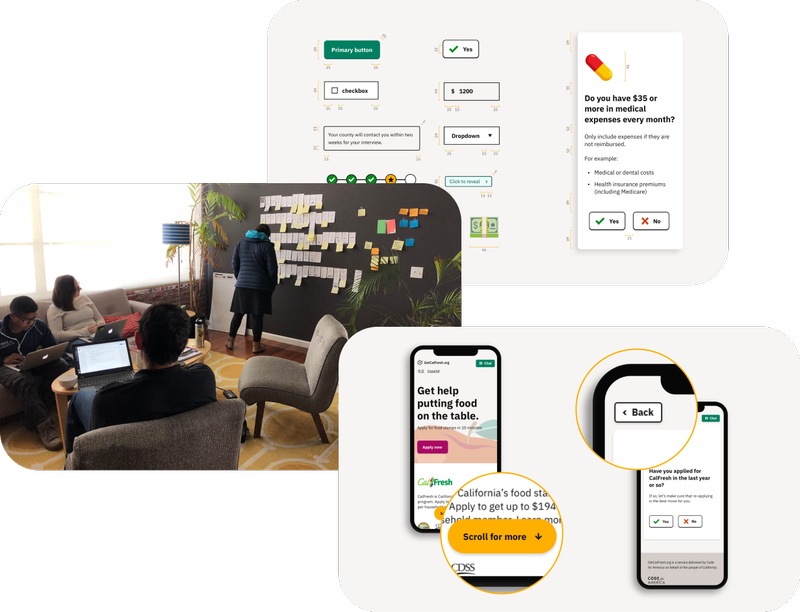 ---
Quantitative Experimentation
I collaborated with data scientists and engineers to design and run quantitative experiments that markedly improved the approval rate of our SNAP applications by removing key barriers in the user journey.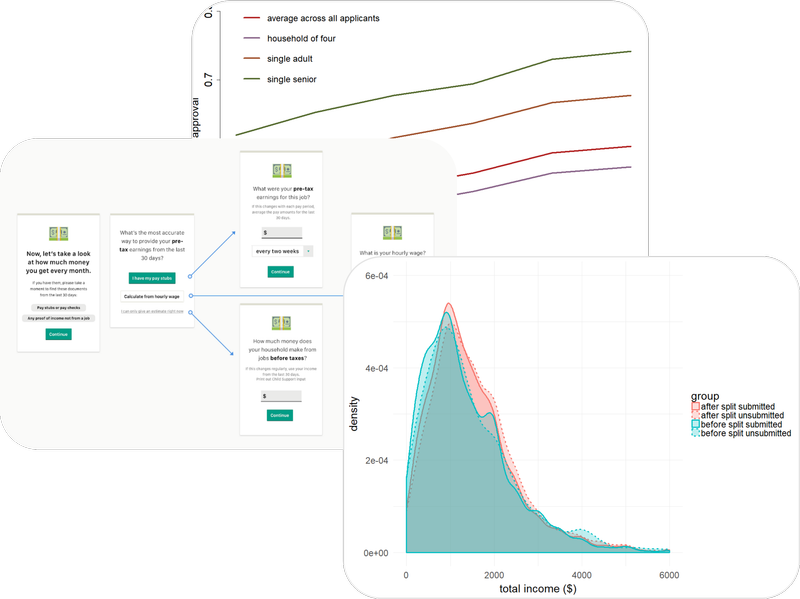 ---
Design Leadership
As one of the first staff designers hired by the organization and lead designer on all of projects I worked on, I collaborated with other leaders in the organization to shape project strategy and OKRs. I helped mentor younger designers on my team and spearheaded organizational efforts around design systems, inclusive design, user research, UI copywriting, front-end best practices, and R&D. I gave talks and created installations during SF Design Week and the Code for America Summit Conference.